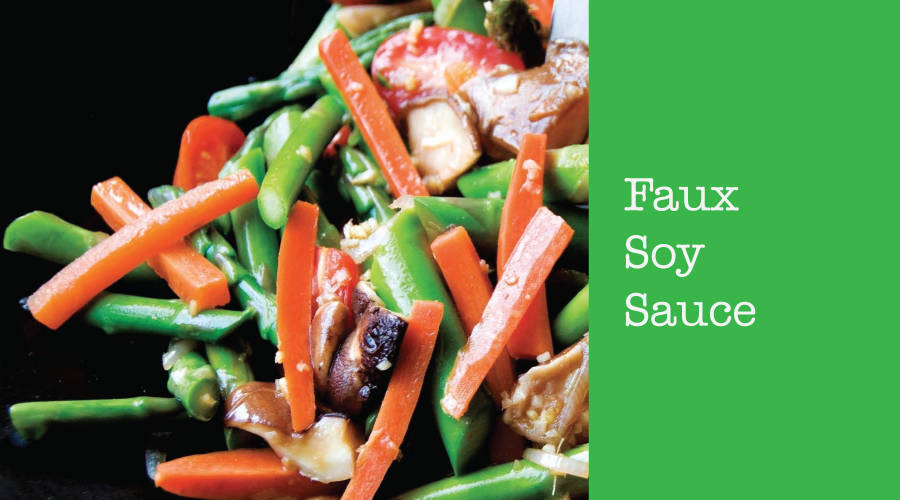 Soy Sauce, or liquid salt (street name) is a popular, heavily used condiment with a long and ugly rap sheet. To focus on the negative aspects of soy sauce, would negate the purpose of this recipe. Instead, let's take the main reasons people use it:
-flavour enhancer
-colour enhancer
-as a marinade
-balance flavours
-dipping sauce
-base for salad dressings
And the list goes on…
What is not so good about soy sauce:
-high in sodium
-possible traces of msg despite labelling otherwise
– high levels of 3-MCPD, a chemical which has the potential to cause cancer
-hidden wheat source
-soy itself which is not without its own controversies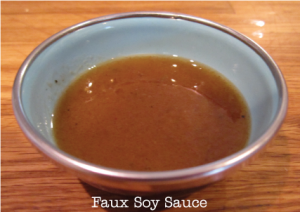 After much tweaking and testing, we feel we have come up with a delicious and easy to make alternative to soy sauce. It is extremely popular with our performance nutrition patients, who always keep some on hand, even when they are travelling.
Directions
• Bring 1 1/2 cups water to boil in a small pot.
• Add 2 low sodium beef bouillon cubes and stir until dissolved.
• Take off heat and add 1/4 cup plus 1 teaspoon apple cider vinegar, 2 tablespoons sesame oil, 1 tablespoon dark molasses, and 1/2 teaspoon fresh ground black pepper.
• Put back onto cooling burner and whisk for a few minutes. Cool before using.
Keep any leftovers in a sealed container in the fridge (shake before using), or freeze as individual amounts in an ice tray.
We recommend for faux soy to be at room temperature for 4 to 6 hours before refrigerating.
Next week will be Part 2 – using Faux Soy to recreate a classic Asian dish!