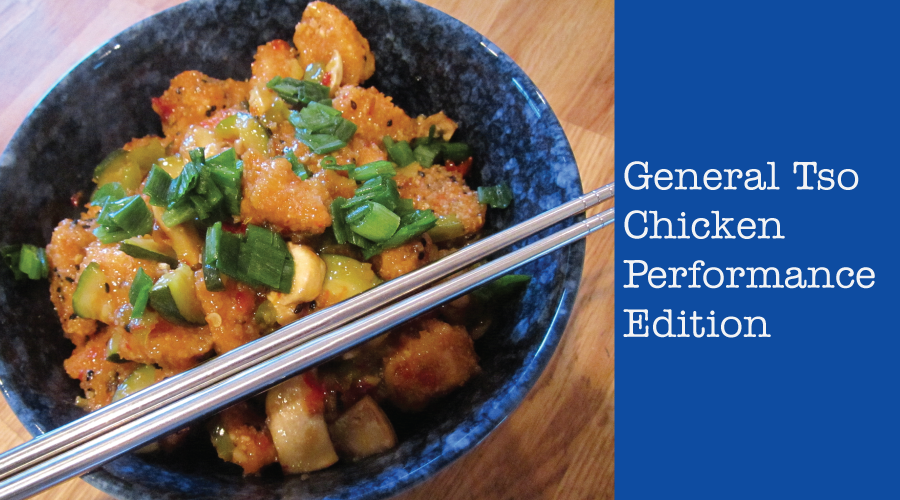 Athletes understand that nutrition is the cornerstone to the building of their physique and peak performance. However, like the rest of us, they crave the same fast, tasty, not so healthy indulgences, and often while they can afford the calories, are also left with hampered performances due to nutrient lacking food.
Here is a sample of how you can have your favorite meal and know you are doing your body some good. The chicken can be made in advance, as can the sauce – and you can throw it in a stir fry pan or wok with fresh veggies of your choice, as your brown rice cooks and have an incredible meal at home. Great for last minute guests, or to keep on hand frozen for quick preparation during a busy week.
Everyone loves General Tso Chicken. Eating it with brown rice, does not negate the bad found within the tasty morsels and savoury spicy sauce.
Here is our performance version which is not only healthier, but pretty damn tasty too!
This dish happens to be gluten, nut, soy, egg, and dairy free!Continue reading→